Velo Czorsztyn path is one of many cycling routes that have been built in Małopolska. For some time we wanted to go there, reading a lot of information about them. In spring we decided to test this Velo Czorsztyn. Positive opinions of other people, many beautiful pictures and the desire to ride a bike somewhere different than our city, made us pack our bikes one weekend and set off for a trip around Lake Czorsztyn.
A few words about Velo Czorsztyn
The shorter version of the loop around Lake Czorsztyńskie is 30 km long, when we take the ferry for tourists, while the longer variant is 40 km long. On the Internet you can find opinions that the path is moderately difficult, and some recommend it for whole families. It is known that opinions are always relative and we will return to this thread. The positive aspect of the Velo Czorsztyn trail is the fact that it runs on quite varied terrain. It is a good example of a trail that runs along the north shore of the lake, with almost no major uphill or downhill sections. There are also a number of shelters and resting points along the route where you can relax or take shelter in case the weather suddenly breaks. There are even toilets at several points. Additionally, practically the whole route has been secured with metal barriers, which separate it from the steep banks of the reservoir. The cycling infrastructure stands at a high level. This is definitely a nod to travelers with children.
Why Velo Czorsztyn?
Exactly, why did we choose Velo Czorsztyn and not some other route? Mainly because we were looking for a simple, nice and pleasant option for a cycling trip. No challenges, no struggle for life and nice views. The whole loop is paved with asphalt, so we weren't worried about getting muddy despite the earlier rain. Velo Czorsztyn seemed like a great choice. Additionally, the favourable weather strongly motivated us to go with our bikes to the mountains. What is more, we found several wild camping spots in the area.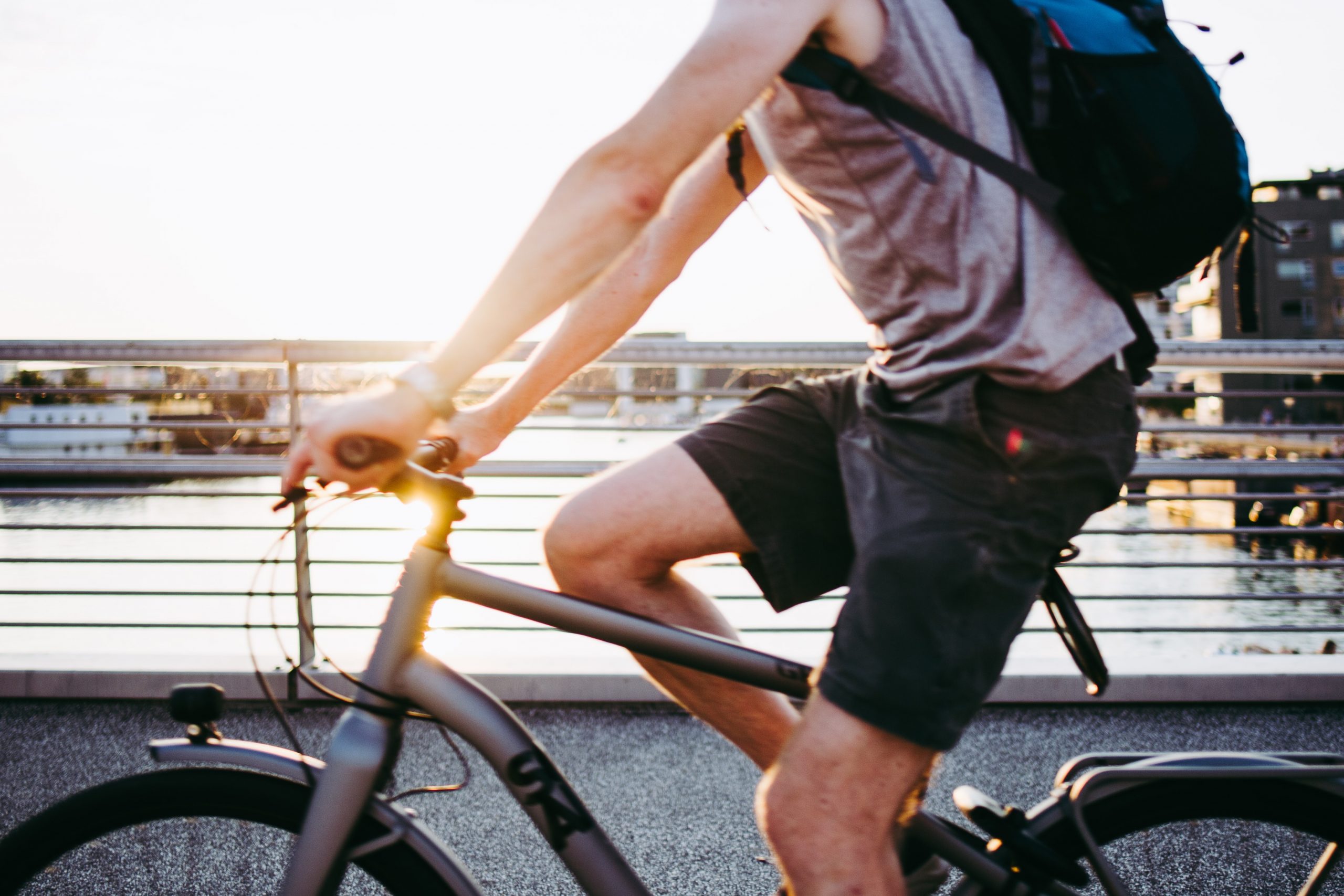 Velo Czorsztyn – our trip
We started our trip around Lake Czorsztyńskie in Kluszkowce. There, right by the Velo Czorsztyn road, we left our car. In summer you can use the beach there. Nearby there is a restaurant, which serves local dishes. We took a long time to think about the direction of our trip, but since we wanted to enjoy the view of the snow-capped Tatra Mountains in the background, we headed east, towards Czorsztyn.
A trip for everyone
Is this really a route for people of all ages? Although it is paved throughout, we don't know if we would strongly recommend it for families with children. Especially assuming they go there on a weekend or in the middle of summer. While the northern part of the trail is really easy, the southern part may present some difficulties. Plus, when the weather is nice, it's really cramped with cyclists.
Velo Czorsztyn is definitely an amazingly scenic route and it is practically all along its length. Its big advantage is the variety of terrain, thanks to which the ride is not monotonous. All its sections vary from flat and straight embankments, to twisty fragments along the jagged lake shore, to some quite specific vehicles/rides. Most of the time we ride through open spaces, but sometimes we also enter the woods or between the trees, which in the summer during hot weather will allow us to breathe a little from the higher temperatures. On the other hand, we don't know if we will ever want to do this whole loop again. That is why we used the local ferry. However, if someone, like us, is going to visit this area for the first time with a bike, the loop around the Czorsztyńskie Lake can perfectly show the huge potential of the area.